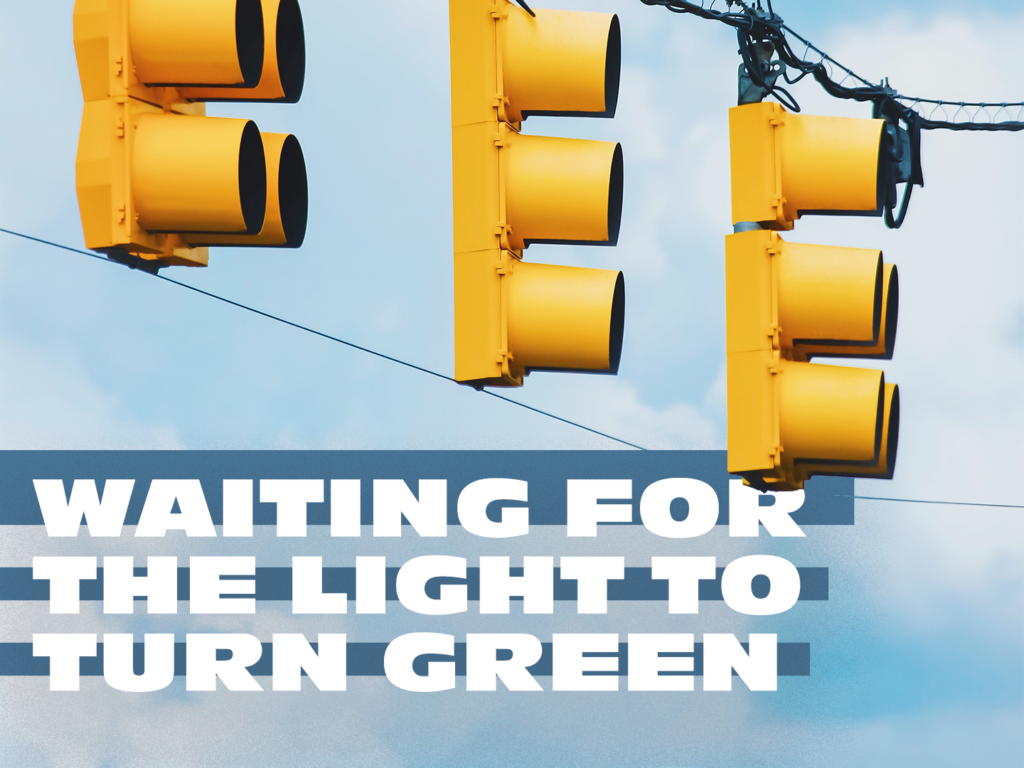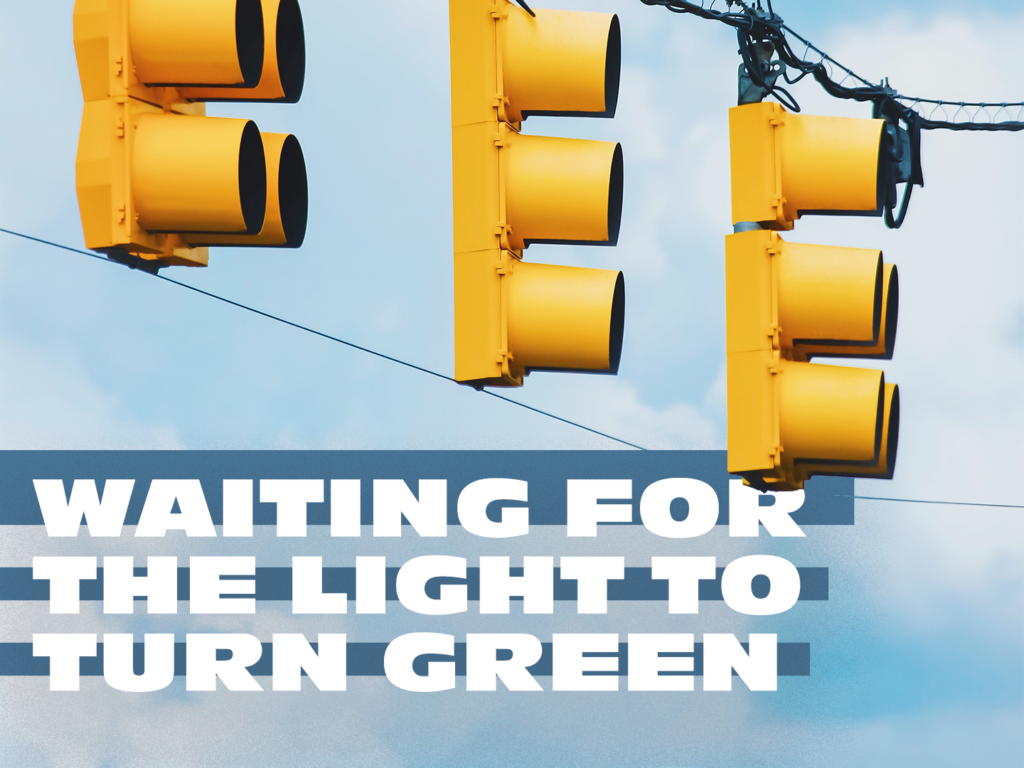 Has this ever happened to you? You are in your car and have somewhere to be, and you're in a bit of a crunch for time. You're already running late, and as you approach an intersection, the traffic light ahead changes from green to yellow and eventually red, interrupting your steady pace. Cars pass by on the left and right for several minutes. To occupy your time in your idle state, you try to find something to do. You turn the volume knob a few clicks clockwise, and the sound of music eases your impatience, but only for a moment. The song ends and the next song on the playlist begins to stream, yet the light is still red. "What is taking so long?" you think to yourself. There are no vehicles crossing the intersection, and the wait seems rather pointless. You lightly release your foot off the break, assuming maybe that it is a ground sensor issue. The light still has not changed. Tired of waiting, you elect to turn right at the red light and perform a U-turn to avoid waiting any longer. It is funny how lazy red lights can drive us crazy as our sinful hearts leak feelings of frustration and impatience.
This familiar experience presents a metaphor for how many of us are feeling in the middle of the COVID-19 Pandemic. We were steadily rolling along with our fast-paced routines, and then the light changed and forced us to hit the breaks. For the most part, we have learned to manage with the new normal, but the wait has been cumbering, and the State's relaxed restrictions cloud some perceptions of what kinds of behaviors are safe and unsafe. But as we wait at this intersection for the time being, what does God expect of us as we wait for the green light at Thrive Ministry?
The New Testament church faced all kinds of obstacles, but a frequent theme throughout the apostolic writings is the desire to gather together and to interconnect with other local churches. In the second chapter of his letter to the church at Philippi, Paul spoke of two individuals he was sending to their congregation for ministry purposes—Timothy and Epaphroditus. As we prepare to finally gather again in the foreseeable future—Lord willing—let us briefly look at what Paul says of the character qualities of these men as they were waiting for the light to turn green for their arrival, and perhaps we will get a glimpse of the manner in which God wants us to return, whenever that day may be.
Timothy is the more recognizable of the two individuals Paul mentions in Philippians 2:19-30. In addition to mentioning Timothy throughout his many letters, he also wrote entire letters specifically addressed to him. Paul undoubtedly invested much of his life in discipling young Timothy, which is why he wrote in Philippians 2:20-22, "For I have no one like him, who will be genuinely concerned for your welfare. For they all seek their own interests, not those of Jesus Christ. But you know Timothy's proven worth, how as a son with a father he has served with me in the gospel." Paul highlighted Timothy's attention to genuinely caring for the people of Christ's church. Timothy served selflessly, and his devotion to Christ and his saints set him apart from others who sought after their own ambitions. Timothy believed that the movement of God is bigger than just one person. If Thrive is going to be effective, we must collectively exist as a singular river rushing forward with the power of the Holy Spirit.
When Paul sent the original letter to the church at Philippi, it arrived by the hand of Epaphroditus. This God-inspired text was entrusted to him as he made the journey to deliver the message to the Philippian believers, but his work for the Kingdom of Jesus was not always easy. Relevant to our current state of emergency, Epaphroditus contracted a deadly illness as he was working alongside Paul in Rome. Paul said in Philippians 2:25-30, "I have thought it necessary to send to you Epaphroditus my brother and fellow worker and fellow soldier, and your messenger and minister to my need, for he has been longing for you all and has been distressed because you heard that he was ill. Indeed he was ill, near to death. But God had mercy on him… I am the more eager to send him, therefore, that you may rejoice at seeing him again… So receive him in the Lord with all joy, and honor such men, for he nearly died for the work of Christ, risking his life to complete what was lacking in your service to me." Even in his sickness, Epaphroditus was concerned for those of his home church rather than himself. After God made him well, he got up from his bed and continued laboring for the gospel. While we do not know exactly what afflicted Epaphroditus, Paul made it clear that the work he put into the gospel ministry in light of his sickness required honorable sacrifice on his part. Epaphroditus championed an attitude towards service that mirrored Christ's example. Upon our return, may our hearts be prepared to say, "We get to do this," as we gladly open our hands to whatever the Holy Spirit wants.
In many ways and for many reasons, the light is still red for now, but hopefully we will be together again soon. Until then, let us ask the Lord to develop these characteristics in us and the people in our ministry. Let's be equipped and prepared for whenever that light turns green. This God-appointed season should not be wasted.
Scriptures to ponder: Galatians 1:15-24; Philippians 2:1-11; 2 Timothy 3:16-17; Romans 2:28-29
---