Meet the Thrive leadership team
Jason Teal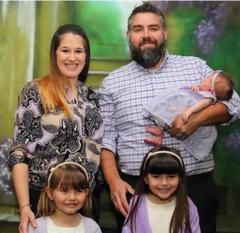 What's up my brothers and my sisters. My name is Jason Teal. It is an absolute blessing to serve our Jesus as the Thrive (Young Adult Ministry) Minister at First Baptist of Barnesville. It is also a huge joy to get to do that alongside of Allen Smith. I am a proud graduate of Upson-Lee High School and Brewton-Parker College. One day, like hopefully in the next decade, I will complete my Master of Divinity through New Orleans Baptist Theological Seminary. No joke, I have been working on this thing for almost 13 years. Long time, I know, but the Lord has allowed me to minister to some pretty amazing people along the way. During my ministry life I have served at some amazing churches as well as taught at some amazing schools. I know you are thinking right now, why didn't he tell me what those were. Well, I was hoping it would give you a reason to chat me up some time!
Enough about me, let me tell you about the most incredible thing in my life next to Jesus. My beautiful wife, Honey, is so amazing. I love her so much and am thankful that she caught my eye at that youth camp 8 years ago! The Lord has blessed us with three incredibly created kids: Willow (6 years old), Mercy (4 years old), and Nola Reese (5 months old). You should probably know what it is I want to accomplish in the ministry of serving Jesus and others. The scripture gives us a great glimpse into what it is the Lord wants from us by sharing briefly what He expected from Jesus as a young man. In Luke 2:52 the scripture speaks, "and He (Jesus) continued to grow in wisdom, and in stature, and in favor with God and man." It truly is my desire to see the 18-25 year old demographic (copied from Allen because that dude is smart!) continue growing, day by day in each one of these ways. Let's see what we can do together for Jesus as we set out #lovingthecampus, #liftingthecommunity, and #livingthecommission.
Allen Smith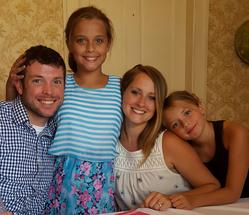 Hello everyone. My name is Allen Smith. I am thrilled to serve alongside Jason in the Thrive121 young adult ministry at FBCB. My wife, Jill, and I specifically lead the Cultivate small group on Sunday mornings. I graduated from Mary Persons High School, Gordon State College, and Mercer University. I am currently in the process of pursuing a graduate seminary degree in Theology. I served as a youth pastor at Maynard Baptist for three years while I was a college student. During this time I felt the call to transition into itinerant ministry, which I continue today. I have had the privilege to serve for several years with the Scott Dawson Evangelistic Association out of Birmingham, AL and travel with itinerant speaker, David Edwards. I also work with Out of Darkness, a ministry seeking to reach, rescue, and restore victims of sexual exploitation and trafficking.
I have been serving with Jason in the Thrive121 ministry since February, 2016. I met my amazing wife, Jill, at BCM while attending Gordon State College. We were married during the summer of 2003. We have two incredible daughters, Ally and Autumn. Jill has a degree from GCSU and teaches AP Biology at Mount de Sales Academy–where I also teach AP English. I have a heart for the 18-25 year old demographic. Studies show that what an individual believes coming out of this season of life will truly shape what he or she believes and pursues for the rest of his or her life. My desire is to make Jesus famous in every way possible. I want to see people know Jesus in a personal and life-changing way and then make Him known to others. Jesus truly is the famous one, and He is the only one that can bring us from death to life and provide hope for both this life and for eternity. The young adult group is such an amazing place to see this happen. I am honored to be a part of it as we continuously love the campus, lift the community, and live the commission all for the glory of God!
Cara Grobbelaar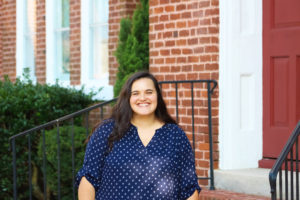 Hello! My name is Cara and I am so excited to serve with Thrive121 ministries. The Thrive family is exactly that, a family, and I have the opportunity to serve in the ministry as the worship leader. Music is such an important part of our lives and God created it for us to enjoy and to bring glory to His name. My family and I are originally from Durban, South Africa. We immigrated to the States in September 2001, and in May 2016 we became naturalized citizens! The majority of our family still lives in South Africa, but it allowed my parents, Andre and Karen, and brother, Dewald, and I to become really close. It taught us to rely on God and to seek His guidance.
His faithfulness throughout the years just amazes me and causes me to want to worship Him even more. I graduated from Griffin Christian High School and began my college career at Truett- McConnell College. After a year at Truett, I felt God was calling me to attend Gordon State College. Within a few weeks, I met Jason and became friends with several members of the college group on campus and began serving with them. The young adult group treated me as family and encouraged me to grow spiritually. I graduated from Gordon State College with a Bachelor's in Human Services. Currently I am on staff at First Baptist Church Barnesville.